The ENEP-China ERC project brings together scholars and engineers from a wide array of disciplines (history, computing, lingusitics/NLP, data science) and from various institutions and research centers. One for the ambitions of the project was to form an international and transdisciplinary research team to tackle the challenging issues at the core of the project.
Fleur Chabaille-Wang, Beijing Foreign Studies University (BFSU), historian
Fleur Chabaille-Wang is a lecturer at Beijing Foreign Studies University (BFSU). She had previous teaching experiences at the National Institute for Oriental Languages and Civilizations in France and at Tianjin Foreign Studies University. She has a Ph.D. in Nineteenth- and Twentieth-Century Chinese urban history. Her research covers the expansive nature of foreign settlements and the evolution of Chinese nationalism through a cross-analysis of three major treaty ports (Tianjin, Shanghai, and Hankou) from 1846 to 1946. For this purpose, she has examined hundreds of Western and Chinese diplomatic archives, including maps and local press, primary source materials of missionaries, foreign companies, or institutions of the late Qing and Republican periods. Her research methodology also integrates digital methods and visual materials.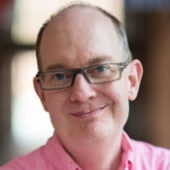 Brett Sheehan, University of Southern California, historian
Brett Sheehan is professor of Chinese history and director of the East Asian Studies Center at the University of Southern California. He received his Ph.D. from the University of California-Berkeley in 1997. He is the author of Trust in Troubled Times: Money, Banking and State-Society Relations in Republican Tianjin, 1916-1937 (Harvard University Press, 2003) Industrial Eden: A Chinese Capitalist Vision (Harvard University Press, 2015), and numerous articles and book chapters.
Marilyn Levine, Central Washington University, Department of history, historian
Marilyn Levine was trained as a historian of Asia, with graduate degrees from the University of Chicago in modern Chinese History and the University of Hawaii in Vietnamese History. She has published two books, over four dozen articles, and created a dozen Web sites for research, teaching, professional, and community service. Dr. Levine's research interests have focused on Chinese political party formation in Europe during the 1920's and exploring new approaches to the field of life history. She published The Found Generation: Chinese Communists in Europe during the Twenties (University of Washington Press, 1993), and with Chen San-ching, The Chinese Guomindang in Europe: A Sourcebook of Documents (Institute for East Asian Studies, Center for Chinese Studies Monograph, 2000). She has delivered over 175 presentations, workshops and public speeches, and organized two international conferences. Levine's online Chinese Biographical Database (CBD) project [1998-2006] was the first online, scholarly moderated database on the Worldwide Web. In 2018 the CBD has been revised, and several datasets have been used in national and international presentations. Another research endeavor is the Chinese Conversations Project, based on interviews conducted in 1985 and 1990 in China with several Chinese who went to France in the 1920's, as well as numerous scholars of the Chinese Communist Party. More in-depth information on current research is available here.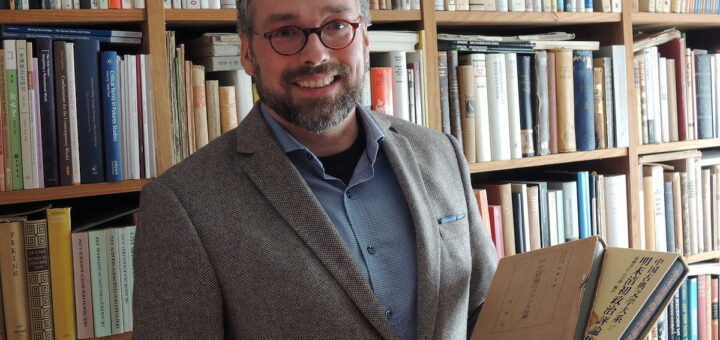 Marc Matten, Erlangen University, historian
Prof. Matten is a distinguished scholar who specializes on modern China. He received his training in Chinese studies at Bonn University (Ph.D., 2007). His work focused on the establishment of a national identity in China at the beginning of the 20th century (Harrassowitz-Verlag, 2009).
Prof. Matten has made extended research stays in China (1999-2000), in Japan 2001-02, 2004-06), and in Taiwan (2008-09), before teaching at Leiden University, then in 2009 taking up the chair of sinological studies at Erlangen University in the Institute of languages and cultures of the Near East and East Asia. His research interests reach beyond China.
His most recent book publications include a research monograph, Imagining a Postnational World — Hegemony and Space in Modern China (Brill, 2016) and an edited volume, Places of Memory in Modern China – History, Politics, Identity (Brill, 2011). He has published extensively in international academic journals.
in 2018, Prof. Matten was the recipient of a DFG project (2018-21) on "Production and consumption of authenticity – Politics of the past in the culture and creative industries in the sinophone realm". Just before coming to Aix, he also learned that the Volkswagen Foundation had selected his ambitious new seven-year project about Chinese history books and their translation.